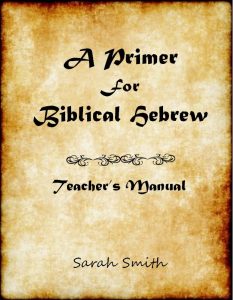 Now available as a digital download!
Save space in your house, save some money from your budget, and have your Teacher's Manual immediately in hand by purchasing it right here.
For more information on the entire Primer, take a PEAK INSIDE and see some of what you will get.
Get your family learning and receive a discount by purchasing both the Teacher's Manual and the Student Workbook together!
Sold here as a digital download
for immediate use in your home.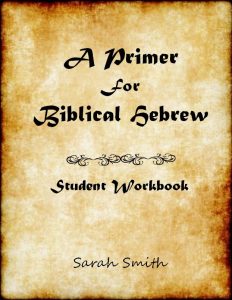 Also available as a digital download!
Having the Student Workbook in digital form makes printing extra pages for writing and vocabulary exercises that much easier!
You can see samples of actual worksheets, and read more about the Primer, by taking a PEAK INSIDE.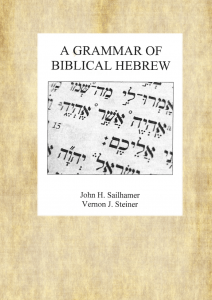 Download a scanned copy of Dr. John H. Sailhamer's Grammar of Biblical Hebrew. From Hebrew class in 2005.
Want to know what makes it a great weapon in your Hebrew arsenal?
Read our review!
(after you follow the link, look for it in the Grammar section ).